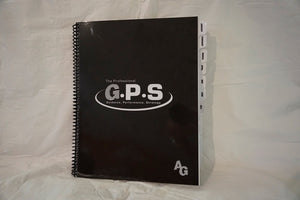 PRO PLANNERS  January 1-December 31 Yearly Planner

Designed for those who want to leverage the task and event management principles taught in Academic Gameplan, Coach Baxter has spent years refining this book to ensure there is space for you to capture and manage most every aspect of your life that you'd like to keep in one intuitive, consolidated, and easy to use place.
With a comprehensive guide for use on the first page and durable tabs for easy navigation, you'll enjoy the piece of mind you achieve by having this level of control over your tasks and commitments.  Better yet, the time you spend working in this book to plan your day will serve as a much-needed retreat from the never ending and incredibly distracting push alerts, dings, whistles, and beeps of today's smartphones.